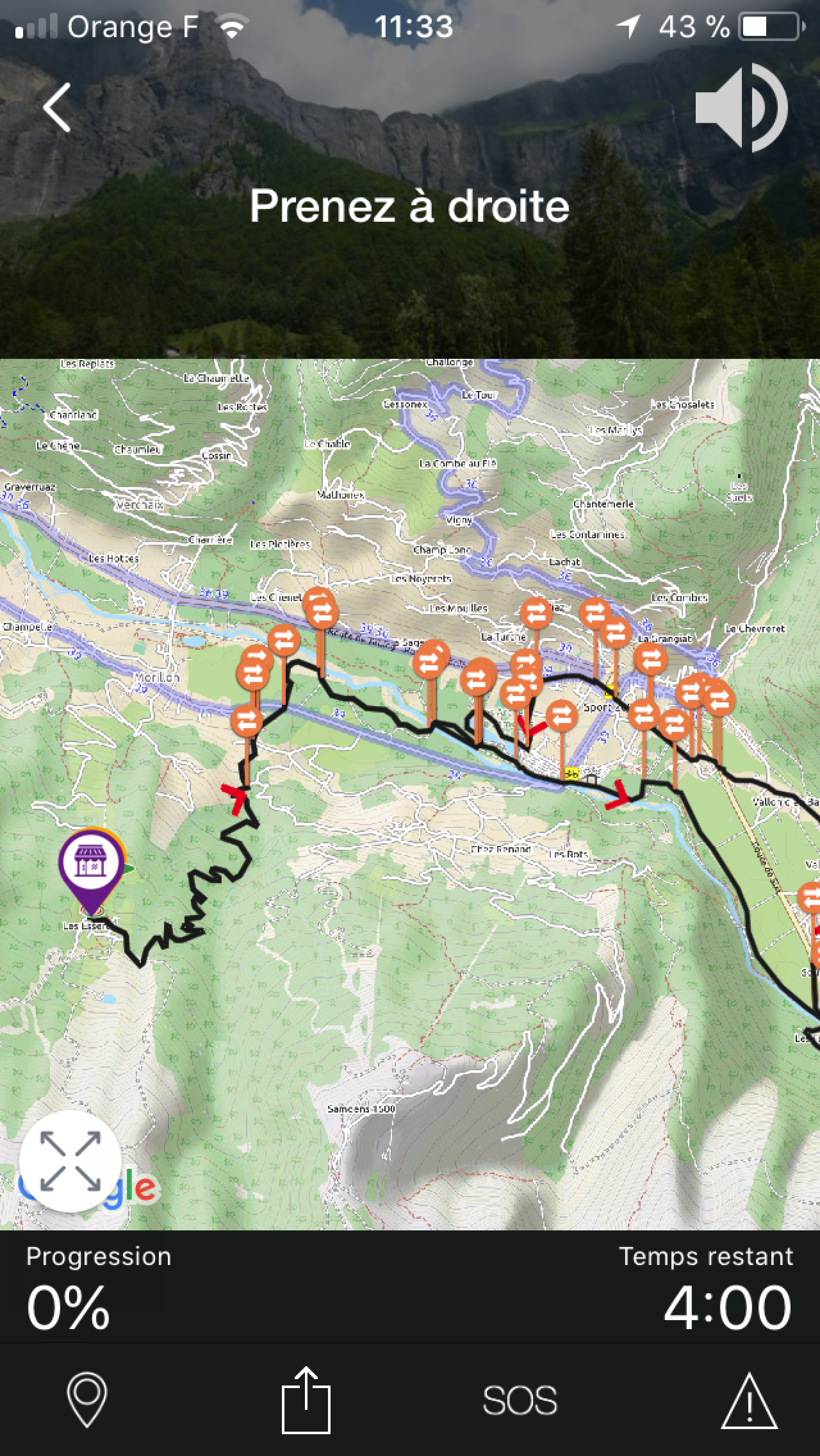 R-bikes are 100% digital routes, you will not find any physical markings.
Take advantage of the GPS guidance of the mobile app to evolve in peace on each course. The guide will show you the direction to follow, the points of view and the danger zones.
In case of a problem, report your GPS position live and notify the emergency services.
Find all information about the mobile app and download links on our page