Download the new R-Bikes® mobile app and enjoy the following features :
Real-time route guidance thanks to GPS function, augmented reality (photo and audio indications) and map download in areas not covered by GSM
Timing function to record your performance, share it with your friends and compare it to other ATV riders
Practical information to plan your route (duration, altitude difference, distance, route calculation to the starting point...)
A very practical search engine to find the course which corresponds to your desire of the moment
The opinion of other users on the routes
Points of interest of the routes
A distress button to drive safely: in one click, you can send your gps position in case of problem
Remember to download the app and the routes you have selected, in an area where the internet connection is good (at home for example). Once the routes have been downloaded, you can find them in "My routes" and let yourself be guided, without needing an internet connection!
!! Watch out the GPS consumes battery !!
→ Some recommendations for not using too much battery:
limit the power consumption of the screen in locked mode
disable applications that use GPS at the same time
disable: wifi, data sharing, screen rotation, etc.
ideally: get a spare battery!
Application step by step...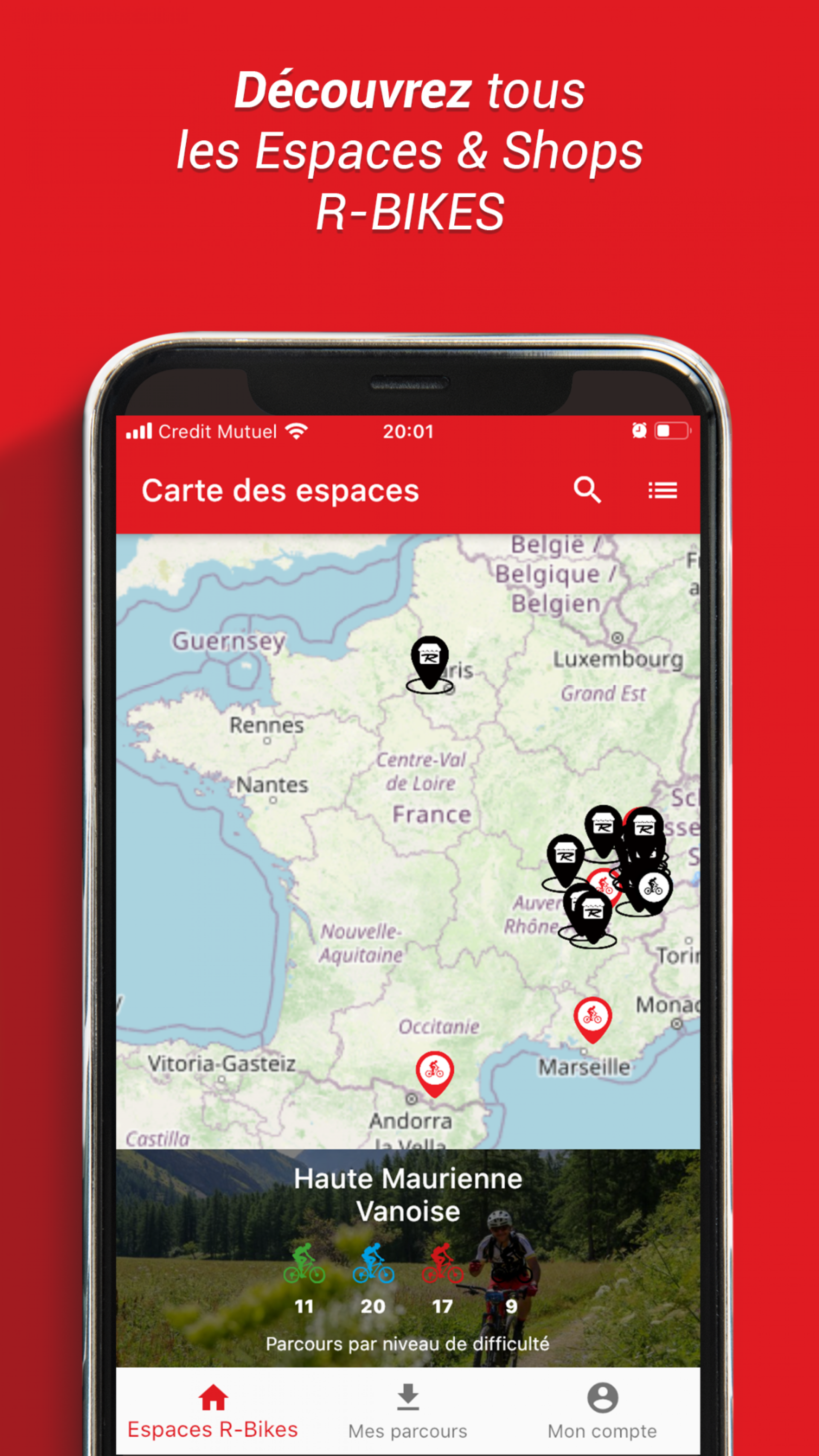 Conseils
Pensez à télécharger l'appli et les parcours que vous avez sélectionnés, dans une zone où la connexion internet est bonne (chez vous par exemple) .
Une fois les parcours téléchargés, vous pourrez les retrouver dans « Mes Parcours » et vous laisser guider, sans avoir besoin de connexion internet !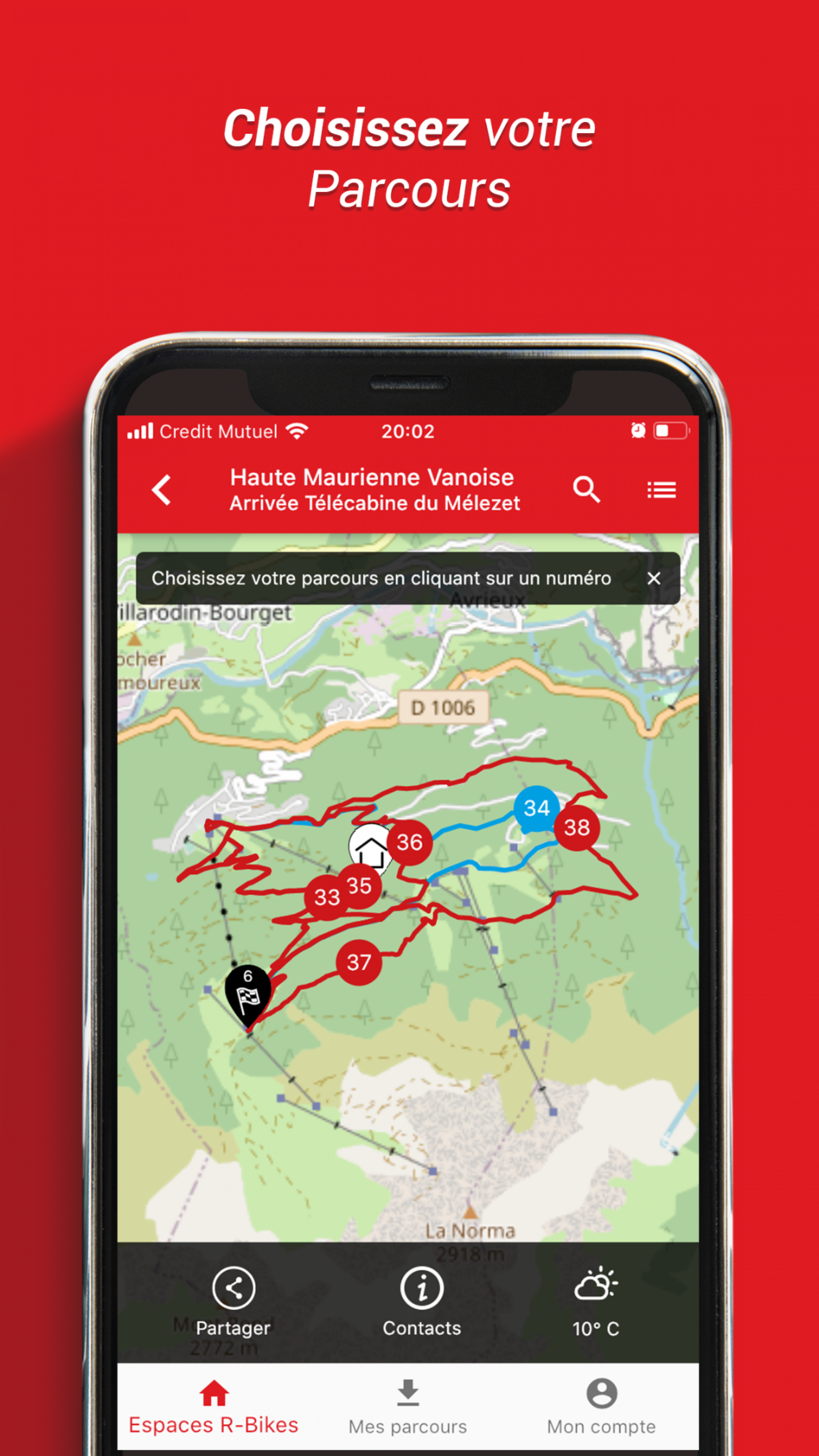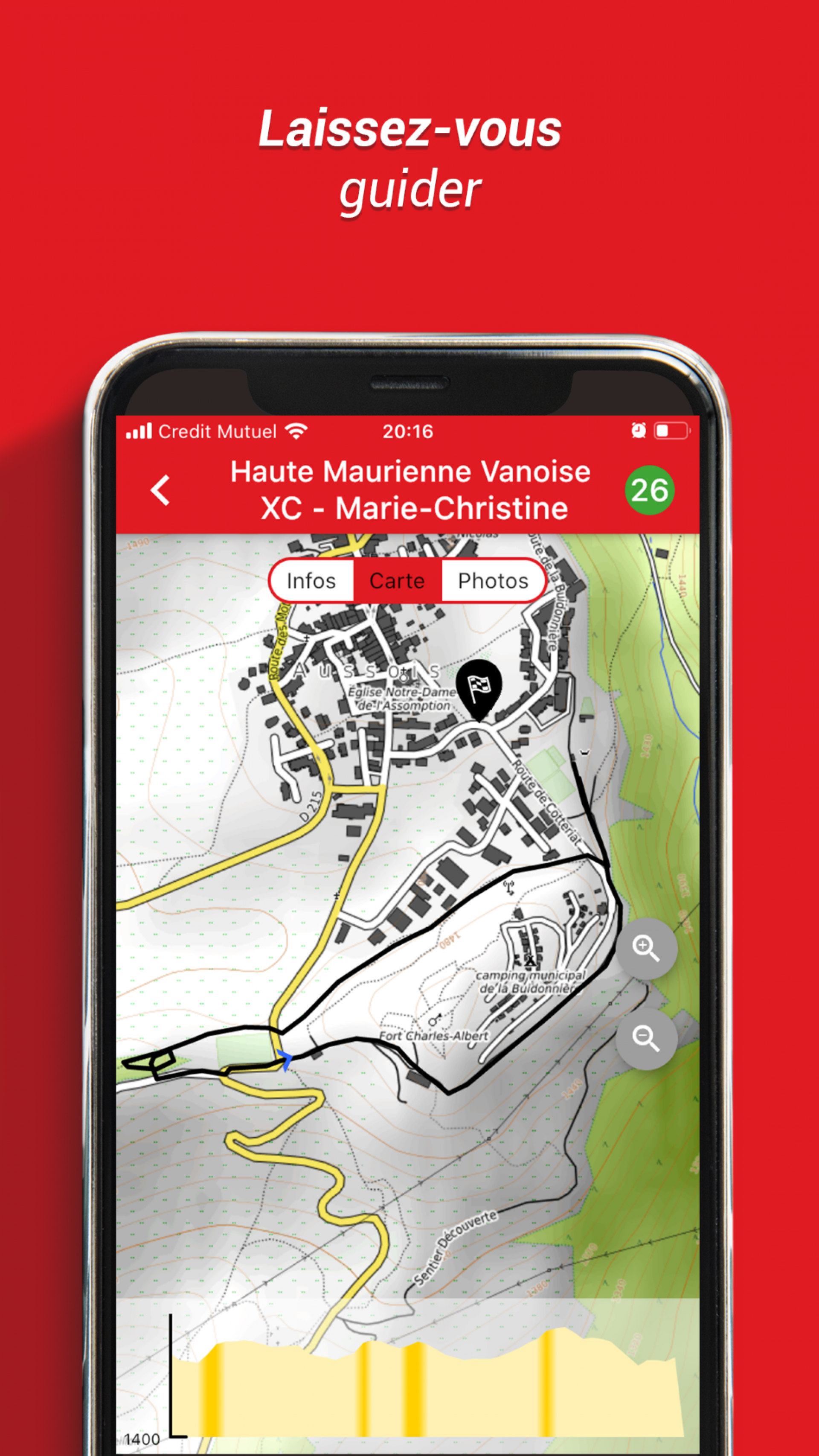 !! Attention le GPS consomme de la batterie !!
→ Quelques recommandations pour ne pas trop utiliser de batterie:
- limiter la consommation de l'écran en mode verrouillé
- désactiver les applis qui utilisent le GPS en même temps
- désactiver : wifi, partage des données, rotation écran, etc.
- dans l'idéal : munissez-vous d'une batterie de rechange !